「人魚幻化成泡沫,消失在大海中。」竟然就是故事的結局。
〈人魚公主〉就從人魚跳入海中,化成泡沫的結局開始。



想要縫製故事的結局,卻變成故事的開始,而且它竟無法停止的,變成了「永不休止的大故事」(注)。蘊含在自然造形裡的神話,由渾沌而明晰;從故事的盡頭開始新的生命。

「永恆是情景的回復」,是說神話的永恆性,來自於生命故事以及生命情景不斷創造性的詮釋與演繹。

"The mermaid turns into bubbles and disappears into the sea," that's the surprising end of the story.
Mermaid begins with the end when the mermaid jumps into the ocean and turns into bubbles.
Despite the objective of creating the conclusion to a story this does in fact become the start. It is unable to stop, making it a "neverending story" (*). The myth within natural form evolves from chaos to clarity; at the end of the story there begins new life.

"Eternal Nature" suggests that the eternal nature of myths originates in life stories and the way in which we interpret or make deductions about the endless creativity of life situations.


footnote:
《永不休止的大故事》(The Neverending Story, 1979)是德國作家Michael Andreas Helmuth Ende(1929-1995)著名的作品之一。
"The Neverending Story" (1979) is one of the best works by German author Michael Andreas Helmuth Ende (1929-1995)
Powered by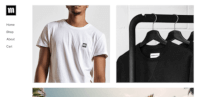 Create your own unique website with customizable templates.